America's PREMIER SHOOTING CLINIC
Shooting Clinic Open to boys and girls entering grades 6-12
Location Orem High School Field House – Provo, Utah
Coach Ed Palubinskas PREMIER BASKETBALL SHOOTING
Mastery CLINICs
In 39 countries, for 42 years, from youth to the pros, Coach Ed Palubinskas, has taught the Perfect Shot to over 20,000 basketball players, who want to get better at shooting and scoring. 
After attending Ed's shooting clinic, athletes free throw shooting, field goal accuracy and their 3-point shot have all improved twenty percent or more.  Anyone who wants to be great at shooting this SHOOTING CLINIC IS A MUST!
Coach Ed taught Shaquille O'Neil how to shoot free throws. Shaq improved his accuracy with Coach Ed from 42% to 70%. Opposing teams no longer used the "Shaq Attack" strategy. No more fouling Shaq from scoring a dunk and sending him to the free-throw line where the outcome was most likely missed shots.
"Ed Palubinskas made me a better shooter. Shooting and training with Coach Eddie helped me learn the mechanics of a perfect shot. After working with Ed my skill improved my confidence improved and I was able to demand more of myself."
"I never knew there was so much intricacy and detail being a consistent scorer. Ed helped me understand the finer points of shooting. Ed was an important part of our Championship run."
"When Eddie came to work with me and the Australian Women's team, we averaged 68% free throw shooting. After three days working with Ed we increased to 89% or better. It was our shooting improvement that helped us win the World Games Gold Medal just a few months later."
"I have never seen a better instructor than Ed Palubinskas. I am amazed with his skill and the great results he extracts from players and coaches."
"I worked with coach Ed and it completely changed my career. My shooting percentages increased and the next season I was 40% from 3-point, 50% from the field, and a 90% free throw line. In 2012, with Ed techniques I set the Women's Guinness World Record for Most Free throws in One Minute (40). I'm so thankful for my time with Ed. I wouldn't have had the success at the professional level that I did without him."
"Coach Palubinskas's methods and mechanics are dynamic. He has broken down the whole shooting mechanism and made a complex process very simple and manageable. His intense dedication to shooting perfection helped me immensely in my whole shooting repertoire."
"Ed Palubinskas is the first of my players at LSU to be drafted. He is extremely bright and a masterful teacher of shooting free throws, which is grossly overlooked on all levels. He is a leader in the art of shooting and one of the leading free throw experts in the history of basketball anywhere on this planet. I highly recommend him; you will find none better."
Connect With your MASTER SHOOTING INSTRUCTOR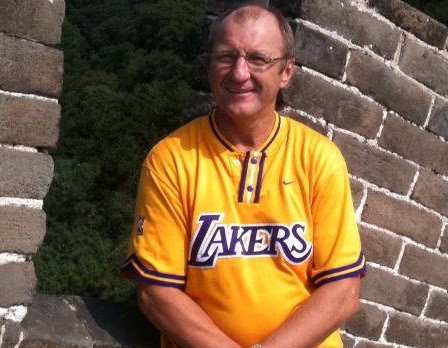 Ed Palubinkas
Shooting Coach
Born in Australia, Ed started playing basketball at 14 years old. In high school, Ed's goal was to be a great shooter. Not Good, Great. Ed became a student and a teacher of the "Perfect Shot." At 18 years old, Ed earned the honor of being named Mr. Basketball Australia.

Ed played College ball in Ricks Idaho, earning JC All-American status, and led all of college basketball, shooting 92.4% from the free throw line.  After Junior College, Ed was heavily recruited and went on to play for Coach Dale Brown at LSU. 
Ed Played for the Australian Olympic team in 1972 and 1976. There he set three world records and Olympic records in scoring. Ed was voted All-World twice for his Olympics success averaging 33.1 points per game and scoring a game-high of 55 points without a 3-point line. Ed set Olympic scoring records that held for 44 years. Only in the last 8 years have his records been surpassed — And only reached with the addition of the 3-point line.