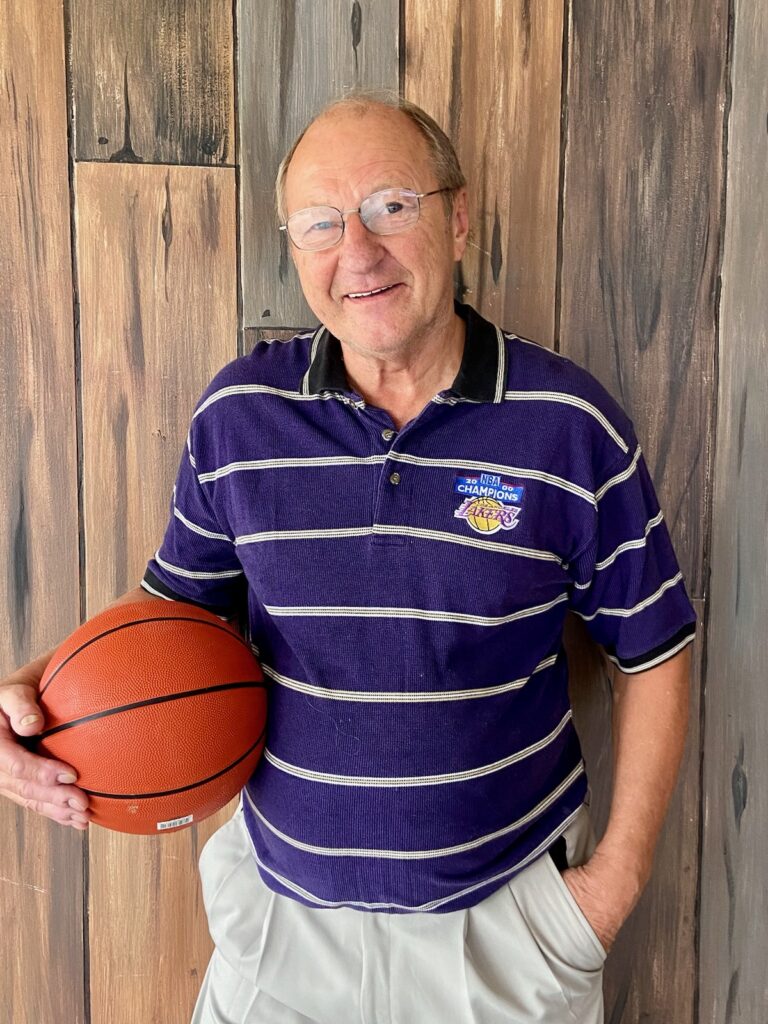 THE PREMIER BASKETBALL SHOOTING CLINIC IN THE COUNTRY
Get ready to take your basketball shooting skills to the next level with the world-renowned Shooting Coach Ed Palubinskas and his revolutionary shooting clinic! From youth to the pros, and over 20,000 students taught worldwide, Coach Ed has a proven track record of turning basketball players into unstoppable scorers.

Coach Ed's unparalleled expertise has earned him a reputation as one of the best basketball shooting coaches in the game. He's work with some of the biggest names in the sport, including Shaquille O'Neil (Shaq), Brandon Bass, and Kobe Bryant, helping them improve their free throw shooting and scoring abilities.

It's not only about free throws. Ed's shooting clinics teaches the perfect shot. What does that mean? How to shoot and score from any spot on the basketball court. That includes layups, the running teardrop jump shot, the midrange jumper, and the game-changing 3-
point shot.
Being able to score in ways and different situations starts with correct shooting principles. Hand and finger position. The correct shooting angle of the arm and the exact follow through. Learning these principles and exercises to strengthen and develop muscle memory are essential.

Mastering the perfect shot transitions a basketball player to a great shooter but, more importantly, a great scorer. Knowing how to score in a game is critical for a winning team. Ed's shooting clinics will teach you to become consistent in executing the perfect shot.

There is a difference in making shots and making shots when the defense is trying to stop you. Coach Ed teaches you the perfect shot fundamentals, so in that moment you will have the shooting skill and the confidence to know that your shooting can beat their
defense. You will develop the skill to own that one second in time.
We are convinced, and attending athletes have proven it so, when you learn Coach Eddie's perfect shot techniques you will be able achieve scoring proficiencies of 90% free throws, 50% from the field and 40% from the three-point line.
Take a careful look at the coaches and players Coach Ed has taught on our testimonial page. See what they have to say about their experience and success with Ed Palubinskas as their shooting coach.